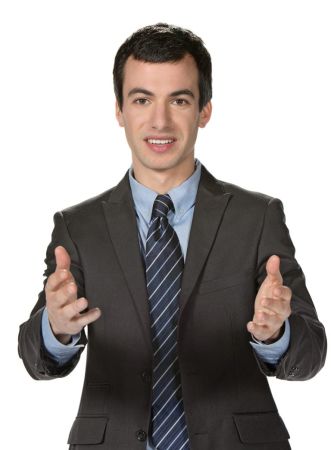 Although we're still relatively early in the Democratic Nomination process, Pete Buttigieg is really pushing the narrative that he is the candidate to unite behind. A Harvard educated, middle aged white man from Indiana, Pete is symbolic of the affluent Democratic candidates of the past. He's akin to J.F.K., sans sex appeal or any coherent policy platform benefitting the working class.
With business experiences rivaling that of only Donald Trump's or Mike Bloomberg's, Pete brings that ruthlessly capitalist mindset to the table that voters want in a President. While he might not be a billionaire, Pete brings a vast amount of experience to the table through his consulting work with McKinsey, having worked to:
Cut costs at Blue Cross Blue Shield of Michigan.
Worked at Loblaw's grocery chain in Canada, which was found to have been illegally fixing the price of bread (this practice continued while Pete worked to analyze the effects of price cuts).
Consulted with the Department of Defense (DOD), traveling to Iraq and Afghanistan while consulting for them. His campaign has stated that he worked on, "increasing employment and entrepreneurship in those countries."

Pete would like to assure us that there was absolutely nothing sketchy going on there...

Consulted for the U.S.P.S. in Washington, recommending U.S.P.S. cut pensions and increase the number of seasonal employees in order to avoid paying benefits and decrease wages.

But don't worry, he's totally pro-union!
All of which is to say, Mayor Pete has the experience and skills needed to reign in the greed of the middle, working, and lower classes demanding better wages, affordable housing, and a fair economy.
Temporarily setting aside Mayor Pete's résumé, he is also an intellectual. Being Harvard educated, Pete is the perfect candidate to follow up the four year tenure of reality TV star, Donald Trump. Pete speaks in vague moral platitudes that any voter with an undergraduate degree in liberal arts can surely relate to. His speeches read as if he's struggling to stretch his limited centrist ideology to meet the required word count for the paper assigned by the electorate. Whether this is simply a relic of his time at Harvard or a means of deceiving the voter into believing he stands for anything more than the status quo remains to be seen.
I've just been informed by my editor that the previous picture is not in fact Pete Buttigieg, but rather Canadian business school graduate and comedian, Nathan Fielder*. I'd like to apologize for any confusion this might have caused; it was an honest mistake given they're both middle-aged white men that have that, "I'm dead inside, existence is hell," aesthetic going for them.
Courtesy: Mayor Pete's Campaign Website
Despite losing the popular vote in both Iowa and New Hampshire, Mayor Pete has shown that he is a force to be reckoned with, and other candidates are starting to take note.
With this boost in status amongst the ranks of the Democratic candidates has come an increased scrutiny of his record as mayor and his support, or lack thereof, from minority voters. Despite winning the delegate count in Iowa, Pete performed dismally in caucuses comprised of a majority of minority voters. In almost every instance, the voters at these caucuses overwhelmingly supported Bernie. This of course is not news to Mayor Pete's campaign as they have been struggling to gain support from minority blocs of the electorate for quite some time now. According to a Washington Post-Ipsos poll from early January, Pete holds about 2% support amongst non-Hispanic black adults age 18 and older. However, Pete has a plan:
Fake endorsements from Black South Carolinians by sending an email asking them to "opt out" if they did not want their names on a list endorsing Mayor Pete and his Douglass Plan.
Dodge difficult questions about race and criminal justice.

During the New Hampshire Democratic Debate, Pete was asked why the arrest rate of African Americans was four times higher than whites and why African Americans were disproportionately arrested for small marijuana offenses during his tenure as mayor. Pete skillfully dodged this by claiming the arrests went down during his tenure (

they did not

) and claiming the arrests were below national average (

they were not

).

Skip police oversight meetings in South Bend following the shooting of 54 year old black man, Eric Logan.

Pete skipped said meetings during his tenure as mayor in order to attend campaign fundraisers across the country.

Under Mayor Pete, South Bend police illegally raided the residence of 17 year old Deshawn Franklin without a warrant (incidentally, they had also raided the wrong house as Franklin was not a suspect in any investigations). Franklin was asleep at the time of the raid, but officers punched, tased, and handcuffed him.

The family sued and was awarded $1 for every violation of the 4th Amendment, totalling $18. The three officers involved in the incident then filed a petition for the Franklin's to cover their legal fees.

Use stock images from Pexels of a Kenyan woman and her child to create the illusion that Pete's Douglass Plan has any real support from black voters.
Just to reiterate, Mayor Pete is not Nathan Fielder, and his campaign is not some elaborate Nathan for You comedy sketch.
Nevertheless, Pete has succeeded in uniting an extremely fragmented Democratic Party. While there are few issues that the majority of Democratic nominees will agree on, they managed to come together in agreeing that Pete is not the answer.
"Mayor Pete is a great guy and a real patriot. He has done some good things but he has not demonstrated that he has the ability to get broad support across the spectrum including African Americans and Latinos." -Joe Biden
Pete has brought the Democratic Party together and, for that, we thank him.
*The author would like to apologize to Nathan Fielder as he in no way deserves the comparison to Mayor Pete.